Buy or sell Bitcoin online or at a store near you.
Yellow Card is the easiest and most convenient way to buy and sell Bitcoin and other cryptocurrencies—no bank account required.
Buy Bitcoin Today.
Buy Cryptocurrency Online
Easily and conveniently load your Yellow Card Account Balance using Bank Transfer or ATM Card. Then, convert to Bitcoin instantly.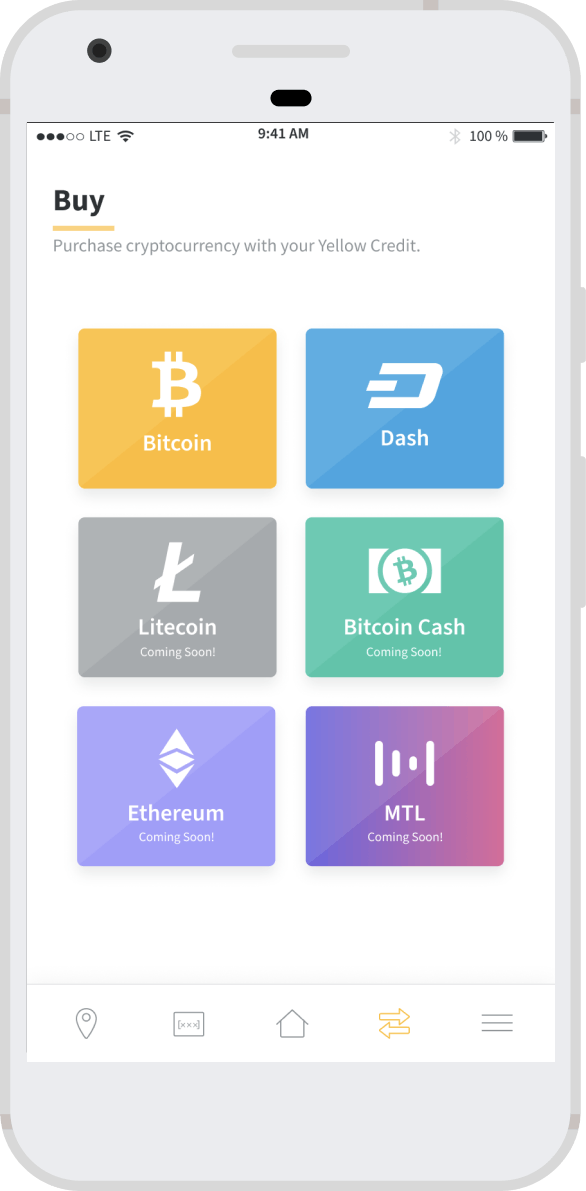 Buy and Sell Instantly at the Best Price.
Why People are Choosing and Trusting Yellow Card.
Easy to Use
We accept all payment methods: Bank Transfer, ATM Card, and Cash.
Secure
Our distributed system is built from the ground up with streamlined security for both customers and agents.
Trusted
We are a registered U.S. entity and Money Service Business regulated by FinCEN.
Sign Up as an Agent and Start Earning Today.
Become a Yellow Card Agent and start earning money by trading Bitcoin with people in your local community.